Contact Me
You can purchase my original art painted quilts directly from me with a Visa or Mastercard by calling 828-667-2479.


Interested in an art quilt commission? Planning on visiting the area and want to stop in at my studio? Just want to say hello? Complete the form below and I'll be in touch. Include your mailing address if you want to receive my postcard mailings. Thank you.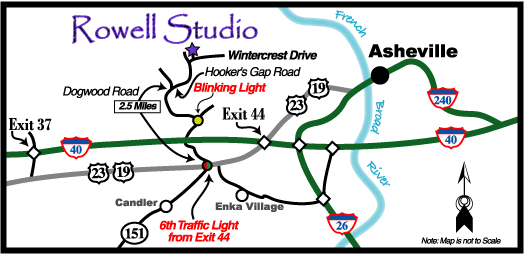 Click to open the map in a new window for printing.